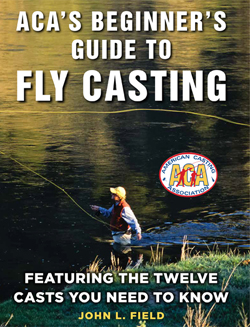 John Field, author of the ACA's Beginner's Guide to Fly Casting and Fly Casting Finesse, will share tips on how to improve you cast at the next meeting of Nutmeg TU on Tuesday, March 19, at 7 p.m. at Port 5, 69 Brewster St., Bridgeport.
At 6 p.m., longtime TU supporter Eric Peterson will return with another fly tying demonstration.
John Field is a fisherman, author and conservationist. He's explored from the jungles to the arctic with Larry Dahlberg filming Hunt for Big Fish and has written many magazine articles. John has written two fly-casting books and his next book project is Trophy Striped Bass on the Fly, Stackpole Books. See what he's up to at fieldflyfishing.com
Nutmeg TU are open to all, free of charge. Pizza will be served, and drinks can be purchased from Port 5.