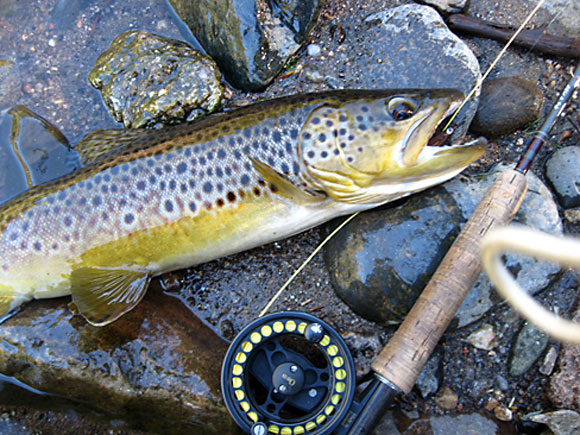 Our September 2012 meeting will feature a presentation by TU member Frank Plona, "How to Catch the Big Survivor Trout and Natives in the Farmington River and Other Places."
Monthly meetings are held at 7:30 p.m. the third Tuesday of each moth at the Fayerweather Yacht Club, 51 Brewster St. in the Black Rock section of Bridgeport. Free pizza.
Frank, the information machine from the Farmington Valley, has agreed to drive down from Collinsville to give his take on situations that can put the fly angler in position to hook a real quality trout, the kind of trout can define your year on the water.
"The survivor brown trout in the Farmington are hard to catch, really hard," Frank said. "My presentation gives a focus on situations where you can actually tie into that big one on the Farmington and other places as well."
Beginners and intermediates may want to bring a note pad to the show. Expert anglers do not have to be embarrassed by the information they may not be taking advantage of.
Frank stressed, "I don't represent any outfitter or guide service and I will not be selling anything at the meeting. This will be straight up info from one angler to the other. I will be bringing a fly donation for your raffle table. See you on the 18th."