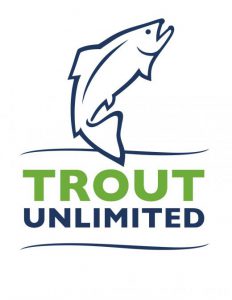 Nutmeg Trout Unlimited Chapter 217 will hold its election of officers at its regular meeting Tuesday, May 16, at Port 5, 69 Brewster St. Bridgeport.
The following slate was approved by the Nutmeg TU Board of Directors at its meeting on April 4:
President – Rich Rosen
Vice President – Jerry Goldstein
Treasurer – Phil Jacques – to be replaced by open, Jerry to get signature authority
Assistant Treasurer – open
Secretary – Rich Rosen
Communications – John Kovach, Jerry Goldstein
Conservation – Chuck Petruccelli
Membership – Ed Grzeda
TIC – Dave Edgeworth
Event/meeting planning – John Kovach
Fundraising – open
Anyone interested in serving may contact Rich Rosen.
The next Nutmeg TU board meeting will be held Tuesday, May 2, at 7 p.m. at the Fairfield Public Library's Main Branch. Board meetings are open to the public.
Tags:
election of officers
,
Nutmeg TU