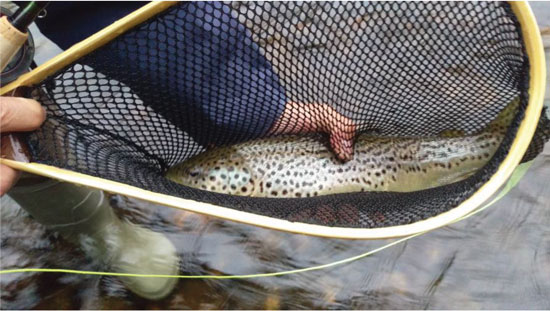 Join Nutmeg TU for a morning of exciting fishing on one of the best rivers in Connecticut, the Farmington River, on Sunday, June 24, starting at 8 a.m.  You may come earlier if you wish, I will be at the river setting up and getting some quick fishing in.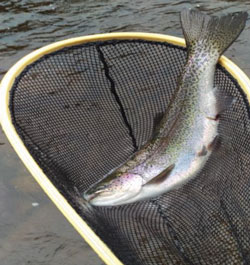 We will be meeting up in the Church Pool parking lot: look for the Nutmeg TU banner and a silver Subaru Forester.
Open to everyone, beginners and experienced anglers alike, this trip is a great way to learn the river. Spinning or fly fishing, all are welcome.   If you are new to the river or fishing, I will show you techniques and strategies that will have you catching trout in no time.  If you are more experienced, I will have maps of spots you can fish.
Following fishing, everyone is welcome to meet up at the Parrot Delaney Tavern in New Hartford, next to the Ovation factory and the famous Ovation Pool fishing hole.   BYOL (Buy Your Own Lunch)
Please RSVP to David Edgeworth so we know who to expect.  Text or Email
(203) 627-5817 or email Eggsofan@hotmail.com
Looking forward to see you
Fish On!!
Dave Edgeworth
Tags:
Church Pool. Dave Edgeworth
,
Farmington River