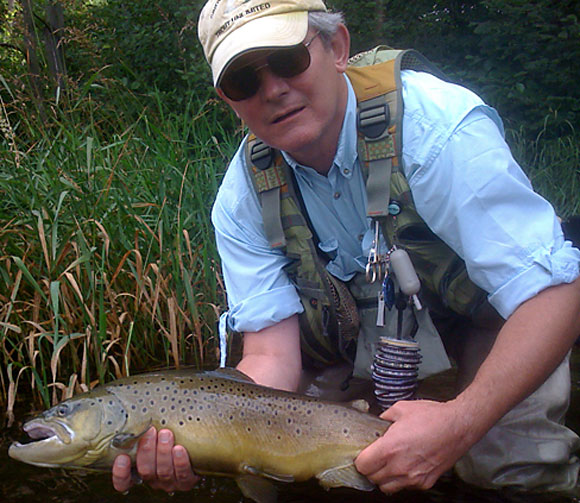 Bob Wesolowski will discuss "Fishing the Croton Watershed at the next regular meeting of Trout Unlimited Nutmeg Chapter 217 Tuesday, May  15, 2012, at 7:30 p.m. at the Fayerweather Yacht Club, 51 Brewster St. in the Black Rock section of Bridgeport
Compared with some members of his chapter, Bob is a relative newcomer to fly fishing. He only started 15 years ago. For the past 5 years he has been president of this 600+ member chapter. He's now ending his third and final term.
As chapter president, Bob has seen Croton Watershed go through significant changes. The age of a typical board member has dropped from the low 70's to the mid-50's. Trout in the Classroom is now the largest program in New York with 24 schools. The Chapter's fly fishing and fly tying schools have been updated. Every year 15-20 students graduate from the fly fishing school and 5-10 students graduate from the tying school. Bob runs the fly tying school.
Bob is often asked to do presentations. Over the past few years he has done the Croton presentation for the Candlewood Valley, Mid-Hudson and New York City chapters and for the new Orvis, Ridge Hill store. He is also a frequent presenter at the local fly shop, The Bedford Sportsman in Bedford Hills, N.Y.
Tags:
Fishing
,
tips