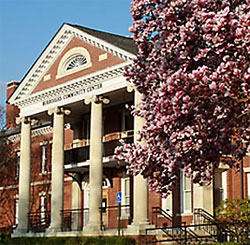 The January meeting of Nutmeg TU Chapter 217 will be held Monday, Jan. 21, at Burroughs Community Center, 2470 Fairfield Ave. in Black Rock. The center is less than ¾ of a mile from Fayerweather Yacht Club, also in Black Rock.
Entrances to Burroughs Community Center are located off Fairfield Avenue and Ellsworth Street. Off-street parking, illuminated and monitored by video, is available.
The meeting will be held in the lower level of Burroughs Community Center.
As Jan. 21 is Dr. Martin Luther King Jr. Day, time will be taken to honor and reflect upon Dr. King's life and work.
Permanent sites for board and regular meetings is being sought, and feedback about holding future meetings at Burroughs Community Center is needed from members to help in that selection.
Tags:
Burroughs Community Center
,
Meetings