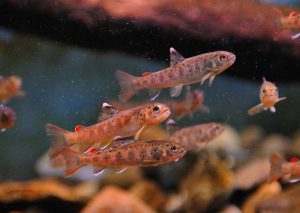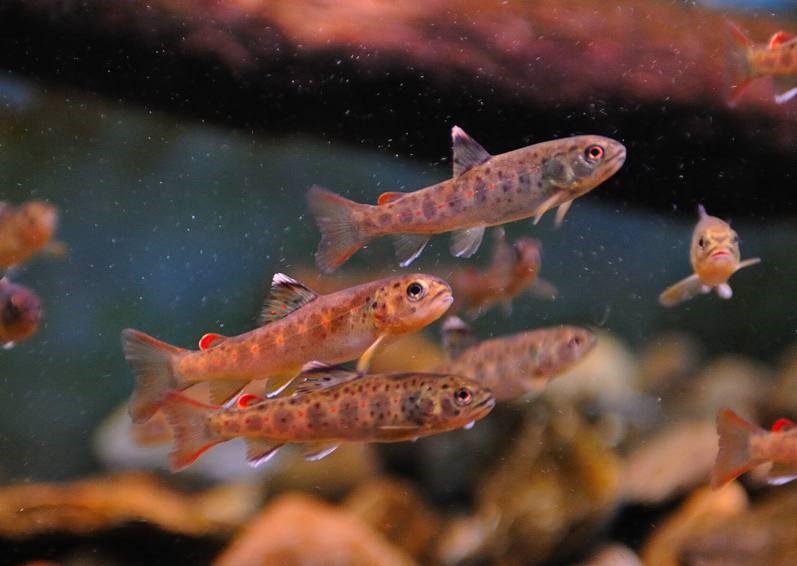 Hello fellow trout enthusiasts, another fall is upon us and that means trout are spawning and eggs will be hatching.  The Nutmeg Chapter's TIC program is well under way with 16 schools participating this year.  We have a wide diversity of grade levels and cities involved, from Kindergarten to 12th graders with schools in Fairfield, Westport, Trumbull, Milford, Shelton, Stratford, Ansonia, and Monroe.
Last year well over 2000 fingerlings (Parr stage) brown trout were released into several of our local rivers.  Even more important is the next generation of conservationists we are growing in our cities and suburbs.
If you know of any schools that would like to participate in this rich hands-on curriculum, please tell them about the TIC program and contact me, David Edgeworth at email Eggsofan@hotmail.com or cell 203 627-5817. Contributed by David Edgeworth on October 24th 2016.
Tags:
TIC
,
Trout in the Classroom