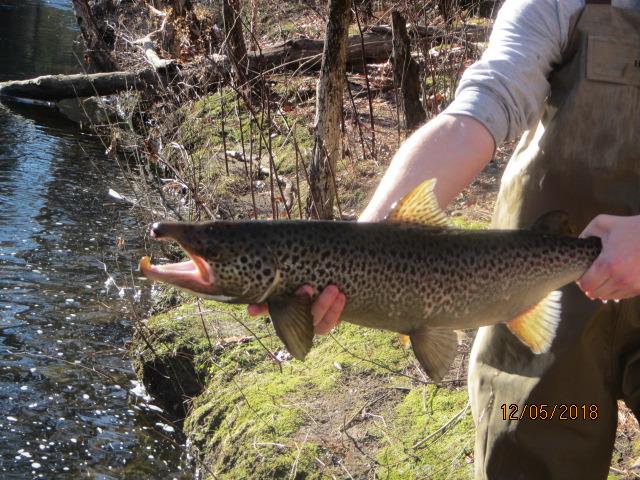 As of Wednesday, Dec. 5, the Naugatuck River TMA (Litchfield/Campville/Harwinton area) was stocked with large Broodstock Atlantic Salmon (average weight was 7 to 10 pounds, with the largest fish being around 15 pounds.); this was the last of two stockings in this river section.
The daily creel limit is one (1) salmon per day. Salmon will be stocked into the lower Naugatuck River and Shetucket River as flows come down — stay tuned for updates from the DEEP.
Please note this area has specific regulations for this fishery. Most notably, fishing is limited to the use of a single fly or artificial lure with a single free swinging hook (no treble hooks). Details on page 28 of the 2018 Angler's Guide. Also, a Trout and Salmon Stamp is required to Fish in this area.
Finally, please report any illegal fishing activity to our law enforcement immediately at 860-424-3333.
Tags:
Naugatuck River
,
salmon
,
stocking Atlantic Salmon Broodstock salmon