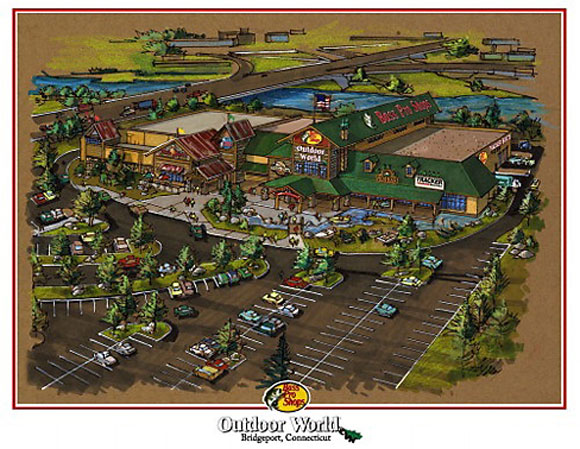 Bridgeport Mayor Bill Finch and Steelpointe Harbor officials celebrated Thursday afternoon, Dec. 11, as the first walls of Bass Pro Shops were erected.
Bass Pro also acquired the maker of Ranger and Triton bass boats this week, and founder John Morris spoke at the Bridgeport Regional Business Council's annual dinner.
"It's a great day in Bridgeport to see vertical construction happening at this site," said Bridgeport Mayor Bill Finch. "After decades of broken promises, it's finally happening. Steelpointe Harbor will serve as a major boon for the city's economy with Bass Pro Shops serving as the site's flagship store. This is further proof that Bridgeport is getting better every day."
State Sen. Andres Ayala Jr., City Council President Tom McCarthy, the developer Robert Christoph and other council members joined Mayor Finch at the site.
Christoph predicted the SteelPointe development will make Bridgeport a "destination" for people around the region to shop, dine and enjoy the views of the Long Island Sound and Pleasure Beach.
Recently, it was announced that Starbucks and Chipotle will be joining Bass Pro Shops on the Steelpointe Harbor site.
"I'm thrilled that we'll have Starbucks and Chipotle in Bridgeport. They're joining Bass Pro as the first batch of topnotch businesses coming to Steelpointe Harbor," Finch said at the November announcement. "These companies will create good paying jobs, and will help attract even more businesses to the state's largest city. My hope is that Bridgeporters hear the message loud and clear: Steelpointe Harbor – our city's biggest economic development project since the Industrial Revolution – is finally becoming a reality. We're building for the future."