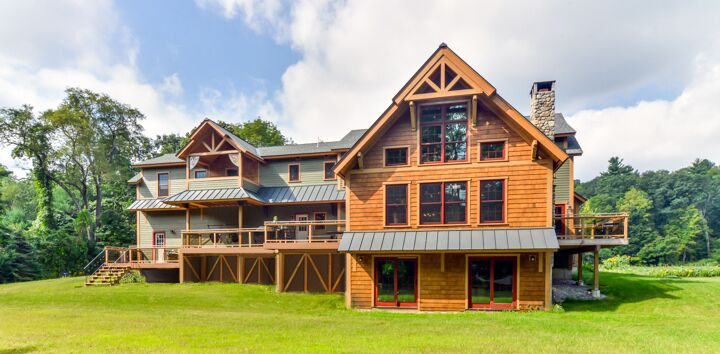 The Connecticut Council of Trout Unlimited will hold its July quarterly meeting at
Legends Bed & Breakfast
on the Farmington River on Wednesday, July 26, at 6 p.m.
Legends, located at 20 River Road in Barkhamsted, for the second year in a row has donated use of its property to TU for the July meeting. There will be a barbecue and chance to meet TU leaders from around the state.
The meeting will start one hour earlier than the usual 
7 o'clock
 gathering. It will be a more informal meeting, with state TU leaders hoping to meet chapter members and officers, and talk about what is important to them.
Anglers may fish the Farmington River before and after the cookout and meeting.
Legends, which abuts the river, can arrange guided trips and fly fishing lessons. Legends also allows ready access to hiking, kayaking, mountain biking, hunting, cross country skiing and photography amid the scenery and wildlife of northern Connecticut. More information can be found by clicking here.
Important note about parking! You can park along the long driveway to Legends, but this means leaving sufficient parking spaces for his guests nearest the lodge.  Please note also that you should only park on the right side of the Legends driveway as you come it.  The left side has a sprinkler system vulnerable to damage if parked upon.
The Connecticut Council of Trout Unlimited is fighting to stop cuts in the budget proposed by Gov. Dannel P. Malloy that would eliminate Kensington Hatchery.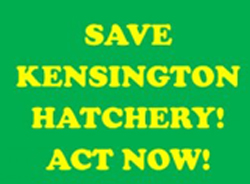 The following action alert was sent by the council:
This year's proposed budget calls for the removal of $195,000 specified as the amount necessary to operate the Kensington Hatchery
The following are impacts of the loss of this hatchery:
Valuable genetic traits defining Connecticut River salmon will be lost forever.
Obtaining eggs for the Trout in the Classroom may be more difficult
The Salmon-in-Schools program, sponsored by the Connecticut River Salmon Association, would be terminated after this school year which would effect 60-70 schools.
Up to 7000 Atlantic Salmon fishing trips in Connecticut will be lost with the end of the brood stocking program.
The unique Seeforellen Brown trout will be lost to Connecticut anglers.
Click here for instructions on what you can tell your membership to do to help. You can copy and paste the information to your own website or in the body of an email (don't forget the links!) or simply share the link on your Facebook Page, On Twitter, or in an email.
Also, Jim Glowienka will be at the Legislative Office Building in Hartford to testify at the public hearing on Monday, March 2nd at 6:30. We encourage anyone who can to come and stand with TU on this issue.
OTHER IMPORTANT INFORMATION: OPENING DAY OF TROUT SEASON WILL BE APRIL 11TH!
Alicea Charamut
Secretary, CT Council Trout Unlimited
President, Farmington Valley Trout Unlimited