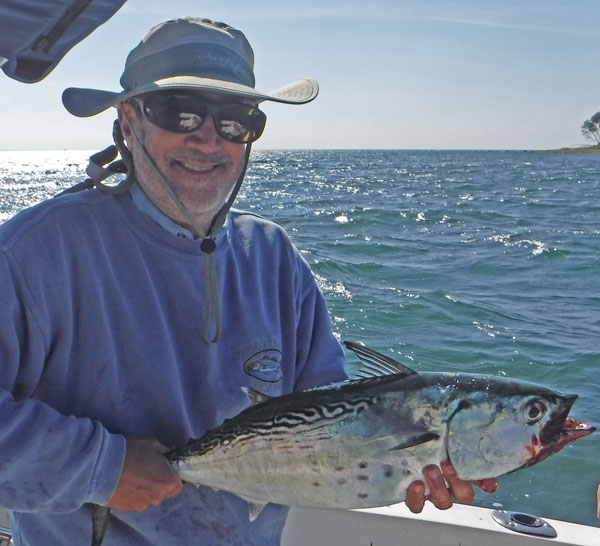 Fellow fishermen and conservationists:
Wow!  Our February board meeting just ended and I am excited!  Your Board really stepped up and put together a great agenda for the next five months.  I needed to share our plans with you so here goes!
Our speaker agenda will bring us new ideas and hints for local fishing.
February 20

 

Jimmy O is going to tell us about Winter striper fishing on the Housie.
March 20

  Tim Barry

 from DEEP will enlighten us about stocking plans, DEEP's new fish finding tech, and the new expanded TMA on the Mill River.

 

Plus much more!
April 17

 

Jeff Yale from Regional Water will talk about fishing Lake Saltonstall.

 

The lake is easily accessible (visible from Rt. 95) and loaded with a wide variety of fish, including Walleye, Bass, trout and much more.
May 15

 

Sonny Yu talks fly fishing for American Shad.

 

We'll have a trip the Saturday after this meeting to fish for Shad on the Mill River in Fairfield (who knew?)
Kudos to John Kovach for creating such an exciting agenda. The meetings are always at Port 5 in Bridgeport and pizza and drinks are available. We also have some fun auction items available at every meeting to raise some funds to support our programs.
In March we start our fishing trips and hands on activities.  All of the trips will be led by one or more of our experienced fishing leaders from our Board and membership.
March 31 – Trout fishing the Saugatuck on Ford Road.
April 21 (World Fish Migration Day) –

 

This is a big one!
In cooperation with Beardsley Zoo we will have a Pequonnock River Day.
Activities to include:
River cleanup.
River walk and insect study.
Bird of Prey animal encounter.
Fly casting clinic (5 LL Bean donated rods will be available for use).
Tree planting.
And of course, we will cap the day off with some fishing on the Pequonnock.
             Get your hands dirty, learn to fish and catch some fish. Come for all or part of the day.
May 20 – Shad fishing on the Mill River in Fairfield.
May 23 – Trout fishing at the Limestone Club (fee charged, space limited – email me to register rhrosen@aol.com)
May 26 – Striper fishing on the Housatonic at the Audubon center in Milford.
June 24 – Trout fishing on the Farmington.
On the Conservation front we resume our work on the Mill River at Congress Street. Watch your emails for the date.  Many hands will be needed as we work to deepen the river by anchoring Christmas trees to channel the river.  Last year we planted hundreds of trees here.  This next important phase will insure the Mill river will continue to be a premiere fishing spot for years to come.  It can't be done without member's like you helping.
I hope you agree that we have some great stuff lined up and member participation is key. All of the meetings and trips are free (except for the Limestone outing) and the public is welcome.
Rich Rosen
Nutmeg Chapter President
UPDATE: Tonight's meeting will be held as scheduled at 7 p.m. at Port 5, 69 Brewster St. Bridgeport.
Ever wonder about how to get started fishing? Or if fly fishing is as complicated as it might seem? Or where to fish in Eastern Fairfield County?
Get the answers to these and other fishing questions when Nutmeg TU holds a fishing roundtable Tuesday, Jan. 16, at 7 p.m. at Port 5, 69 Brewster St., in the Black Rock section of Bridgeport.
The meeting will be informal, with members sharing thoughts, advice and insights. Pizza and beverages can be purchased.
This is a great chance to make angling friends, learn about the many fishing trips Nutmeg TU holds throughout the year, and discover ways to help on conservation projects.
Nutmeg Chapter of Trout Unlimited (# 217) is based in Fairfield and comprised of the towns of Fairfield, Westport, Weston, Easton,  Redding, Trumbull, Monroe, Bridgeport, Stratford, Milford and Shelton.
Its mission is to conserve, protect and restore coldwater fisheries and their watersheds, particularly in local rivers such as the Saugatuck, Mill, Aspetuck, Pequonnock and Farmill.
TU members and volunteers abide by the motto: "If you take care of the fish, the fishing will take care of itself."
Thanks to the support of our members and community, the Nutmeg Chapter of Trout Unlimited raised more than $1,000 in additional funding for work to restore the Mill River at the Fairfield-Easton border along Congress Street through the Embrace a Stream Challenge, presented by Trout Unlimited and Orvis.
This combined with the $670 previously awarded will allow us to complete the project in the spring of 2018.
Working closely with the Town of Fairfield Conservation Department, we have reduced the knotweed problem and planted hundreds of native trees and bushes.
A regulation change is pending at the state level which would make the area where work is being done a Wild Trout Management Area. By increasing the depth of the river along Congress Street the river will better host the wild trout population.
In the spring we will use these funds to anchor discarded Christmas trees to the banks, where the branches will trap sediment and help form new, natural banks. The riverbanks that accumulate there will reroute the Mill River to its original track, and create better habitat for the native trout.
We invite the community to join us in the spring to help with the tree anchoring. Members and nonmembers are invited to join us at our monthly meetings, fishing outings and conservation events. You can follow us on Facebook or find about upcoming events at our website http://www.nutmegtrout.org and on MeetUp.
President
Nutmeg Trout Unlimited Chapter 217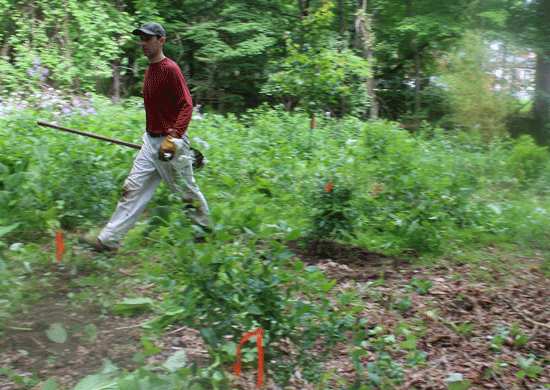 The Nutmeg Chapter of Trout Unlimited has received a grant for restoration of the Mill River and been entered in the Embrace A Stream Challenge, a new online contest sponsored by Orvis and Trout Unlimited. From Nov. 6-12, the chapter has a chance to win its share of $50,000 in cash prizes to help fund the Mill River Conifer Revetment Project, an initiative to restore the Mill River in Fairfield County.
In early October, the Nutmeg Chapter received an $670 grant from the Embrace A Stream program to support removal of invasive species and shoring up of the banks of the Mill River near the Easton-Fairfield border, along Congress Street in Fairfield.
From Nov. 6-12, anyone who visits embraceastream.org and makes a donation of as little as $10 to support Nutmeg TU's work will help it unlock prizes ranging from $250 to $5,000. Nutmeg TU is competing in this contest with more than 40 other Trout Unlimited chapters from across the country.
"We're excited to have the chance to raise even more money to restore and improve the Mill River in the Embrace A Stream Challenge," said Rich Rosen, Nutmeg TU president. "But we need the help of all of our community members to win. If you care about clean water, and share our love for the Mill River, please help our more than 300 local members and volunteers by donating to this important project."
The Mill River Conifer Revetment Project will focus on a section of stream that runs along Congress Street in Fairfield, where the river is more than 40 feet wide in some places, when it should average 15 feet. TU volunteers and their partners will narrow the stream channel and stabilize the banks using conifer revetments to prevent future erosion and ensure that the stream at the site and downstream can support excellent trout habitat.
The Mill River is currently home to some of the highest densities of wild and native trout in the state, but TU and other experts believe that the fishery can support even more trout with habitat improvement. Pending before state officials is a regulation change that would make the stretch a catch-and-release only area dedicated to wild trout.
The site is near the Merritt Parkway and a heavily used service area, and frequently needs litter removal in addition to replacing invasive species with native fauna, which Nutmeg TU has been doing, in cooperation with the Town of Fairfield, for four years.
Embrace A Stream is a matching grant program administered by Trout Unlimited that provides funds to local chapters and councils for coldwater fisheries conservation. Since its inception in 1975, the grant program has funded more than 1,000 individual projects for a total of $4.4 million in direct cash grants. Local chapters and councils contributed an additional $13 million in cash and in-kind services to EAS funded projects, for a total investment of more than $17 million. The Embrace A Stream Challenge is a new national online contest sponsored by Orvis and Trout Unlimited to connect people who care with a chance to support improvements to the rivers and streams in their communities.
"This year, more than 40 local Trout Unlimited chapters from across the country have brought forward plans to take care of the rivers that they love to fish," said Russ Meyer, chairman of the Embrace A Stream grants committee, a group of Trout Unlimited volunteers who review and approve all grant applications. "The Embrace A Stream Challenge gives everyone in your community the chance to join us in supporting this important local project."
The Nutmeg Chapter of Trout Unlimited serves more than 300 members in Southwestern Connecticut. Nutmeg TU works with partners to restore local rivers, engage area youth in outdoor education and protect trout streams that are a mere stone's throw from Manhattan, specifically the towns of Fairfield, Westport, Weston, Easton,  Redding, Trumbull, Monroe, Bridgeport, Stratford, Milford and Shelton.
Nutmeg TU meetings are held the third Tuesday of every month, September through May, at Port 5, 69 Brewster St., in the Black Rock section of Bridgeport. They are open to the public free of charge. The Nov. 21 meeting features Greg Myerson, who holds the world record for the largest striped bass.
Trout Unlimited is the nation's largest coldwater conservation organization, with more than 300,000 members and supporters dedicated to conserving, protecting, and restoring North America's trout and salmon fisheries and their watersheds. Visit TU online at tu.org.