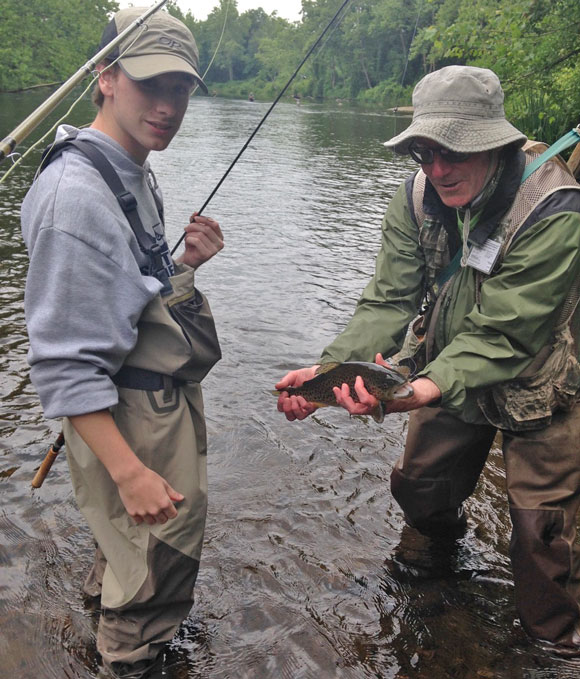 Nutmeg TU member Dave Edgeworth recently led a trip to the Farmington River, starting at the famous Church Pool.
Josh Lockwood, grandson of Nutmeg TU member Phil Jacques, landed an 18-inch trout with a hook jaw, estimated to weigh about 2 pounds.
More outings on the Farmington are coming soon.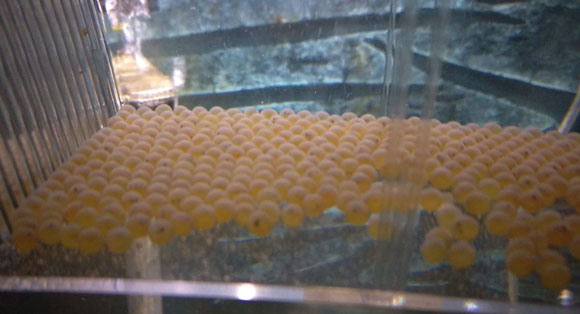 On Friday, Nov 17, the Trout in the Classroom programs statewide received their eggs from the DEEP.
TIC coordinators gather at a commuter parking lot, where the DEEP distributes the eggs to each chapter.
The Nutmeg Chapter has 15 schools participating in this valuable educational tool. Hundreds of students throughout Nutmeg's district are involved in raising Trout Eggs. Nutmeg TU covers the towns of Fairfield, Westport, Weston, Easton,  Redding, Trumbull, Monroe, Bridgeport, Stratford, Milford and Shelton.
Through hands-on activities, TIC uses an inter-disciplinary approach that adds to the the scientific concepts taught that directly impact the student's lives and environment. This is an important program that is training the environmental stewards and leaders for the future
"The excitement in each classroom when the eggs arrive is unbelievable, like they were getting pizza delivered," Nutmeg TU TIC Chairman Dave Edgeworth said.