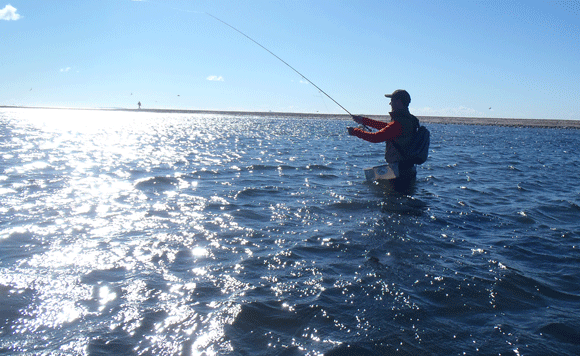 Start your Memorial Day weekend, and the summer, casting in the saltwater with Nutmeg TU.
Ed Grzeda will lead a fishing outing in the Long Island Sound Saturday, May 26, open to both fly anglers and conventional fishermen. There is no charge and TU membership is not required.
The group will meet at 11 a.m. in the parking lot at Milford Audubon, 1 Milford Point Road, Milford. Click here to RSVP.
We will be fishing the outgoing tide; high tide is 9:45 a.m. Saturday.
The lower Housy has been fishing very well with both quantity and the occasional quality striper over 26 inches, Ed reports.
For fly fishing, Ed recommends an 8- to 10-weight rod with an intermediate and/or sink-tip line. Clousers and Deceiver-type patterns in almost any color — Chartruese/white, Blue/white, tan or olive/white will work on 12-20# tippet.
The water remains very cold, so waders are necessary. Also have sunglasses, a hat and sunscreen.
Anyone who arrives late, has trouble finding the group or needs information can contact Ed at (224) 234-3381.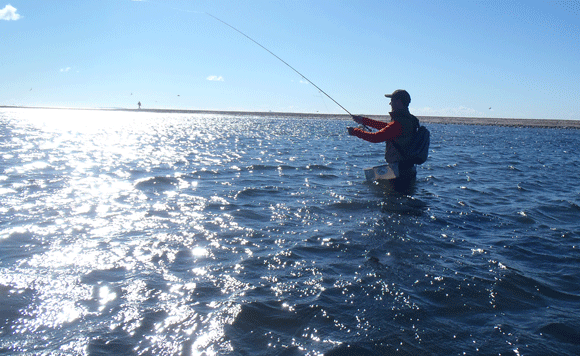 Fish one of the most productive and accessible salt water spots in the western Long Island Sound when Nutmeg TU visits Penfield Reef Saturday, Sept. 16, at 10 a.m.
The trip was originally scheduled for 8 a.m., but has been moved due to the tides.
Ed Grzeda will lead the trip.
Click here to RSVP.