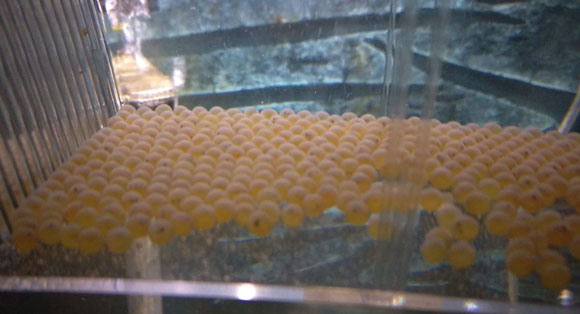 On Friday, Nov 17, the Trout in the Classroom programs statewide received their eggs from the DEEP.
TIC coordinators gather at a commuter parking lot, where the DEEP distributes the eggs to each chapter.
The Nutmeg Chapter has 15 schools participating in this valuable educational tool. Hundreds of students throughout Nutmeg's district are involved in raising Trout Eggs. Nutmeg TU covers the towns of Fairfield, Westport, Weston, Easton,  Redding, Trumbull, Monroe, Bridgeport, Stratford, Milford and Shelton.
Through hands-on activities, TIC uses an inter-disciplinary approach that adds to the the scientific concepts taught that directly impact the student's lives and environment. This is an important program that is training the environmental stewards and leaders for the future
"The excitement in each classroom when the eggs arrive is unbelievable, like they were getting pizza delivered," Nutmeg TU TIC Chairman Dave Edgeworth said.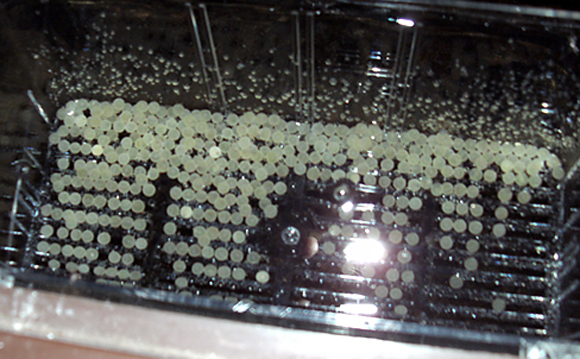 Nutmeg TU TIC coordinator Dave Edgeworth reports that Trout In the Classroom had a very successful trout egg delivery day on Nov 18. Teachers and students were very excited to receive their eggs.
Several volunteers were on hand to make the drop-off to 16 schools across the Nutmeg Chapter region. Many thanks to our President Chuck Petruccelli, Joseph Lanese, and Gian Morresi for the time and effort on a cold and windy morning.
Every school received 200 brown trout eggs which will hatch, grow, and be released into local rivers in May.