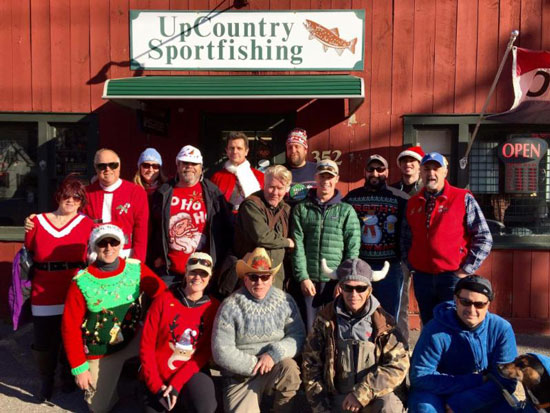 Nutmeg TU members may join members of the Mianus and Candlewood Valley chapters on the annual Ugly Sweater fishing outing Saturday, Dec. 15.
The group will meet at 11 a.m. at 
UpCountry Sportfishing
 at 352 Main Street in New Hartford and spread out along the river to go fishing in small groups. Join us mid-day for coffee and a warming fire at the People's State Park pavilion on East River Road in Barkhamsted.
Starting around 4 p.m., catch up with the crowd at 
Parrott Delaney Tavern
 at 37 Greenwoods Road for some drinks, a bite to eat and the warmth of a comfy venue and fellow anglers! Drinks and food are on your own.
There is no cost for the event (other than your own food and drink), but if you wish to attend
RSVP
here.
The Farmington fishing trip scheduled for Sunday, Dec. 9, has been CANCELED.
We apologize for any inconvenience.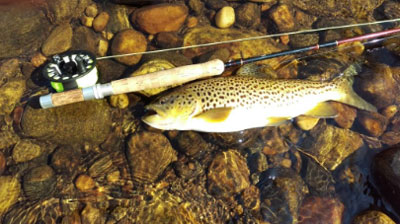 UPDATE: The event scheduled for Sunday, Dec. 2, has been postponed to Sunday, Dec. 9.
UPDATED STORY: Join Nutmeg TU for a morning of exciting fishing on one of the best rivers in Connecticut, the Farmington River, on Sunday, Dec 9, starting at 10 a.m.   If we are going to get heavy rain trip will be cancelled. Water levels are high to begin with. Keep an eye on the website and your email for updates.
We will be meeting up in New Hartford at Ovation Pool parking lot (37 Greenwoods Rd, New Hartford).  Look for the Nutmeg TU banner and a silver Subaru Forester.  
Open to everyone, beginners and experienced anglers alike, this trip is a great way to learn the river. Spinning or fly fishing, all are welcome.   You will need:
Waders,

wading stick

rain gear
Following fishing, everyone is welcome to join us at the Parrott Delaney Tavern located right at Ovation Pool,  Please RSVP to David Edgeworth so we know who to expect.  Text 203-627-5817 or email Eggsofan@hotmail.com.
The Connecticut Department of Energy and Environmental Protection is wrapping up its fall stocking program for 2018.
Trout have been stocked in major destination rivers such as the Housatonic and Farmington, as well as closer to home in the Saugatuck River.
Surplus broodstock salmon have been stocked in rivers including the Naugatuck, destination for a Nutmeg TU trip with Mianus TU on Nov. 17.
Click here to read the latest update from the DEEP.