Nutmeg TU recently hosted one of its fishing trips, held almost monthly, this time on the Saugatuck River in Westport.
David Ader and John Kovach of Nutmeg led the trip, and father and son due of Joe and Ryan Welsh of Shelton both had success in the fly-only area along Ford Road.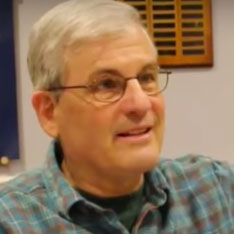 UPDATE: THIS EVENT HAS BEEN POSTPONED TO MARCH 18
Learn how to fish small streams around Fairfield County on Saturday, March 11, when Charles Petruccelli, past president of Nutmeg Trout Unlimited Chapter 217 and a certified casting instructor, leads a small stream fishing clinic at Lake Mohegan in Fairfield.
Participants should gather in the main parking lot at Lake Mohegan, located at the intersection of Morehouse Highway and Tahmore Drive in Fairfield.
Petruccelli demonstrated how to tie small, hackle-less flies that can attract the trout early in the spring at the most recent Nutmeg TU meeting. Click here to watch that demonstration as it appeared on Yankee Fisherman on the HAN Network. A second fly tying demo is set for the March 9 Yankee Fisherman.