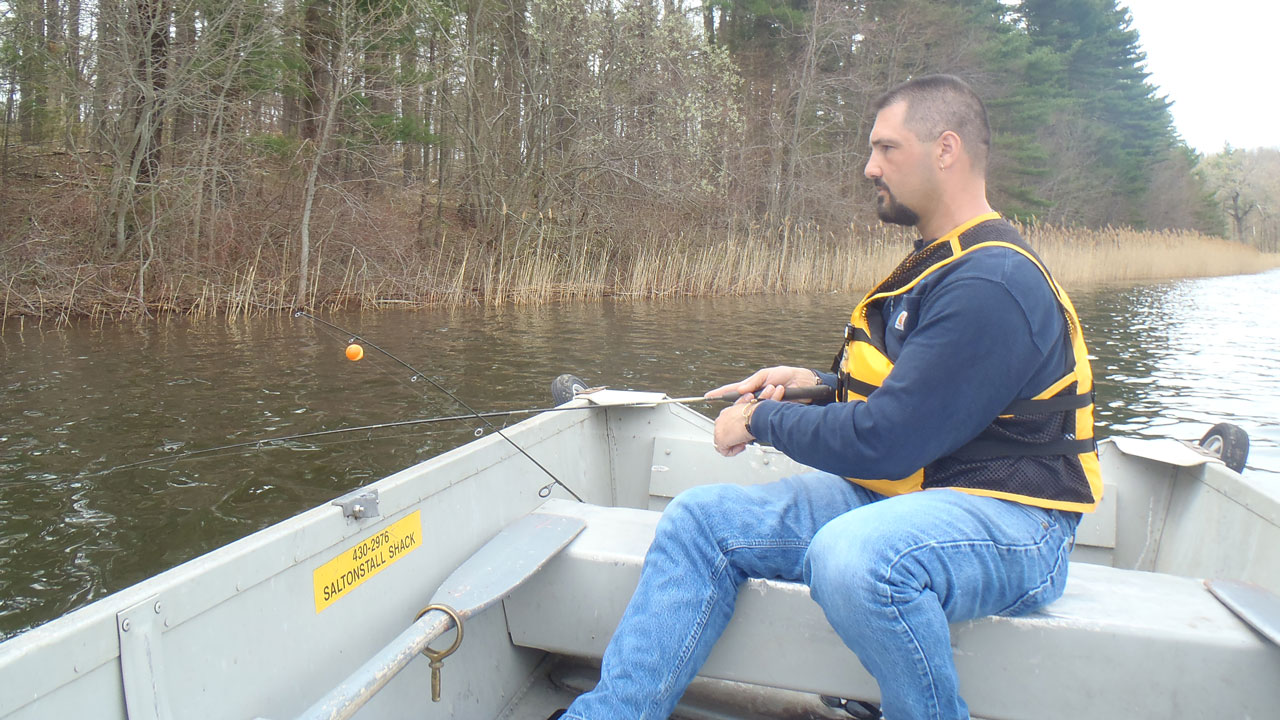 All anglers are welcome to fish Lake Saltonstall with the Nutmeg Chapter of Trout Unlimited Friday, June 8.
Meet at 6:30 a.m. at the main entrance, where $5 day passes will be purchased and boats will be rented.
Lake Saltonstall is a popular but relatively popular fishing location with a great variety of fishing opportunities. Bass, Walleye, and more are abundant.
Arrive early as Boat Rentals are available on a first-come, first-served basis. Boats will be available with batteries and electric motors for a fee. Shore and dock side fishing also available.
Permits and boat rental fees are purchased directly at boat shack at Lake Saltonstall and are issued by the Regional Water Authority. No wading is allowed.
Click here to watch an program about fishing Lake Saltonstall from Yankee Fisherman, hosted by Nutmeg TU member John Kovach.
Trip subject to weather. When RSVPing email to admin@NutmegTrout.org your Contact Information (Name, Telephone Number, & Email Address) so we can contact you in case of weather changes. RSVPs can also be submitted via Meetup.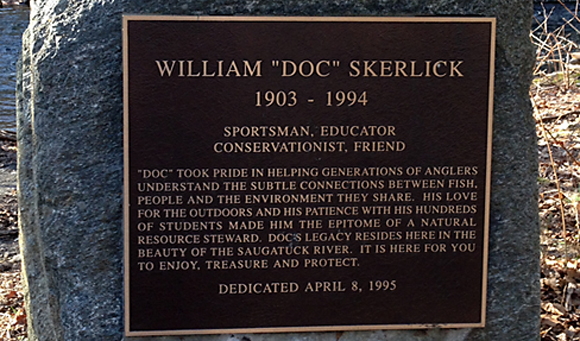 The Nutmeg Chapter of Trout Unlimited will lead a fishing outing in the fly fishing only area of the Saugatuck River on Saturday, March 31, at 8 a.m.
The Doc Skerlick Fly Fishing Area is located not far from the Merritt Parkway, along Ford Road in Westport. Click here for directions. Parking is available along the road.
The fly fishing only area is easily accessible and a great place for new anglers to learn and practice skills. As a Trout Management Area it is open, catch and release, year round.
You will need waders, Connecticut fishing License and trout stamp (a new requirement for fishing in Trout Management Areas and for harvesting trout), and fly rod and gear. Members of Nutmeg TU will be on hand to help.
If you plan to attend, click here to RSVP.
Join Nutmeg TU for a morning of exciting fishing on one of the best rivers in Connecticut, the Farmington River, on Sunday, June 11, starting at 6 a.m.  You may come earlier if you wish, I will be there setting up and getting some quick fishing in.
We will be meeting up in the Church Pool parking lot – look for the Nutmeg TU banner and a silver Subaru Forester.  
Open to everyone, beginners and experienced anglers alike, this trip is a great way to learn the river. Spinning or fly fishing, all are welcome.   If you are new to the river or fishing, I will show you techniques and strategies that will have you catching trout in no time.  If you are more experienced, I will have maps of spots you can fish. 
Following fishing, everyone is welcome to join us for a Breakfast Buffet at the Log House Restaurant.   BYOB  (Buy Your Own Breakfast)
Please RSVP to Davide Edgeworth so we know who to expect.  Text or Email (203) 627-5817 or email – Eggsofan@hotmail.com. You can also RSVP by clicking here.