The Farmington fishing trip scheduled for Sunday, Dec. 9, has been CANCELED.
We apologize for any inconvenience.
Wanna go fishing? Nutmeg TU leads trips to spots near and far all year long, where you can learn spots and tactics from members and friends.
Oct. TBA – casting clinic

Oct. 21, 11 a.m. — Stripers, Compo beach
More details on additional trips will be posted soon.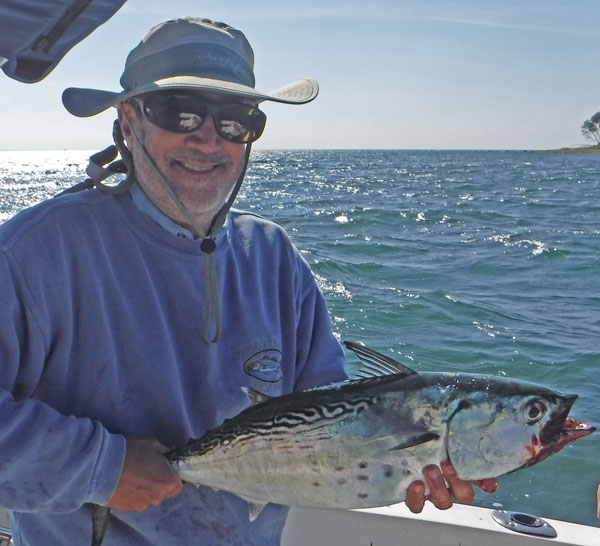 Fellow fishermen and conservationists:
Wow!  Our February board meeting just ended and I am excited!  Your Board really stepped up and put together a great agenda for the next five months.  I needed to share our plans with you so here goes!
Our speaker agenda will bring us new ideas and hints for local fishing.
February 20

 

Jimmy O is going to tell us about Winter striper fishing on the Housie.
March 20

  Tim Barry

 from DEEP will enlighten us about stocking plans, DEEP's new fish finding tech, and the new expanded TMA on the Mill River.

 

Plus much more!
April 17

 

Jeff Yale from Regional Water will talk about fishing Lake Saltonstall.

 

The lake is easily accessible (visible from Rt. 95) and loaded with a wide variety of fish, including Walleye, Bass, trout and much more.
May 15

 

Sonny Yu talks fly fishing for American Shad.

 

We'll have a trip the Saturday after this meeting to fish for Shad on the Mill River in Fairfield (who knew?)
Kudos to John Kovach for creating such an exciting agenda. The meetings are always at Port 5 in Bridgeport and pizza and drinks are available. We also have some fun auction items available at every meeting to raise some funds to support our programs.
In March we start our fishing trips and hands on activities.  All of the trips will be led by one or more of our experienced fishing leaders from our Board and membership.
March 31 – Trout fishing the Saugatuck on Ford Road.
April 21 (World Fish Migration Day) –

 

This is a big one!
In cooperation with Beardsley Zoo we will have a Pequonnock River Day.
Activities to include:
River cleanup.
River walk and insect study.
Bird of Prey animal encounter.
Fly casting clinic (5 LL Bean donated rods will be available for use).
Tree planting.
And of course, we will cap the day off with some fishing on the Pequonnock.
             Get your hands dirty, learn to fish and catch some fish. Come for all or part of the day.
May 20 – Shad fishing on the Mill River in Fairfield.
May 23 – Trout fishing at the Limestone Club (fee charged, space limited – email me to register rhrosen@aol.com)
May 26 – Striper fishing on the Housatonic at the Audubon center in Milford.
June 24 – Trout fishing on the Farmington.
On the Conservation front we resume our work on the Mill River at Congress Street. Watch your emails for the date.  Many hands will be needed as we work to deepen the river by anchoring Christmas trees to channel the river.  Last year we planted hundreds of trees here.  This next important phase will insure the Mill river will continue to be a premiere fishing spot for years to come.  It can't be done without member's like you helping.
I hope you agree that we have some great stuff lined up and member participation is key. All of the meetings and trips are free (except for the Limestone outing) and the public is welcome.
Rich Rosen
Nutmeg Chapter President