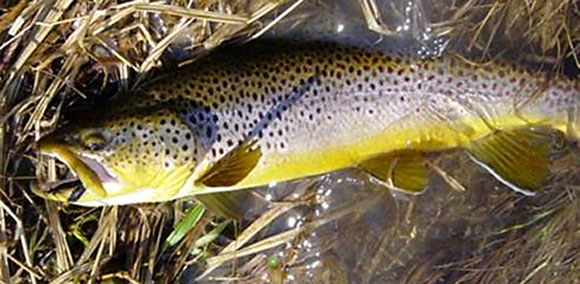 Frank Plona returns to share his wisdom about fishing the Farmington River with Nutmeg TU Tuesday, Oct. 21, from 7 to 9 p.m. at Port 5 Naval Veterans, 69 Brewster St., Bridgeport.
A fellow member of TU, Frank will speak on "How to Catch Big Survivor Trout on the Farmington and Other Places."
Frank knows the Farmington like the back of his hand. He has technique honed years of experience and he has a storyteller's way of engaging us. He is a friend and a "fun to have" speaker.
He will outline sets of conditions where you can hook up with bigger, more wary survivor trout in the Farmington River along with an explanation of situations with techniques for handling them and where they will not work. Expect that you will also learn of sections of the Farmington that you may not know of that produce! Frank knows 'em all.
He just spoke at the recent meeting of his home chapter, Farmington Valley TU, and he filled the house!
Pizza will be served.