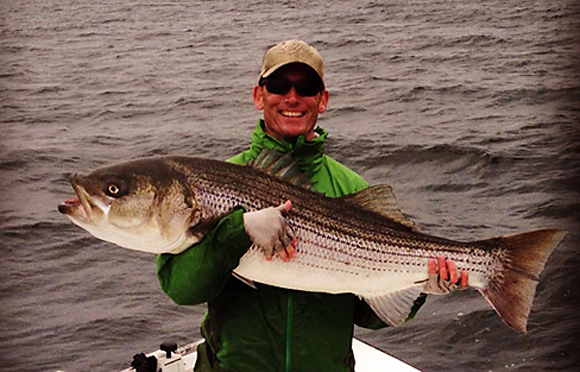 Ian Devlin will share his knowledge of striper fishing in the Housatonic and salt water fishing in the Sound at the Nutmeg Trout Unlimited meeting Tuesday, Dec. 16, from 7 to 9 p.m. at Port 5, 69 Brewster St, Bridgeport.
If there is time after the presentation, Ian also would like to give an in-depth overview of fly lines (tapers, stiffness/limpness for different temperatures), and when to use a line that floats or sinks or something in between. Proper leader tapers and construction/knots for saltwater angling may also be covered.
Ian has been a guide for more than 20 years in both Florida and Connecticut, specializing in fly casting and plug. He holds a current fly rod world record for bluefish caught in 1999 on 20 pound weight tippet.
He has worked in fly fishing retail for more than 25 years including four different shops in both Connecticut and Florida.
Lou Tabory certified Ian as a FFF fly casting instructor in 1996. He learned to routinely cast 100 foot or more at the early age of 15 years old.
His Devil N' Blends synthetic blend fibers that he makes since 2000 have been purchased by people from all over the planet (literally South America, Australia, Europe, Japan, and all over the USA). He has been tying flies for warm freshwater, and mostly saltwater since for many years.
He is a keen observer of the various skiff types and is designing his skiff from scratch; likely his biggest project to date.
He has also developed fly rods for G. Loomis.
Photography is becoming more than a pastime, and he plans to integrate it into more trips.
Ian is an avid birder and nature enthusiast, and recognizes the value of coastal cleanups.
Lastly, Ian tends to think outside the box and often tries new ideas keep him on a progressive path to innovation.