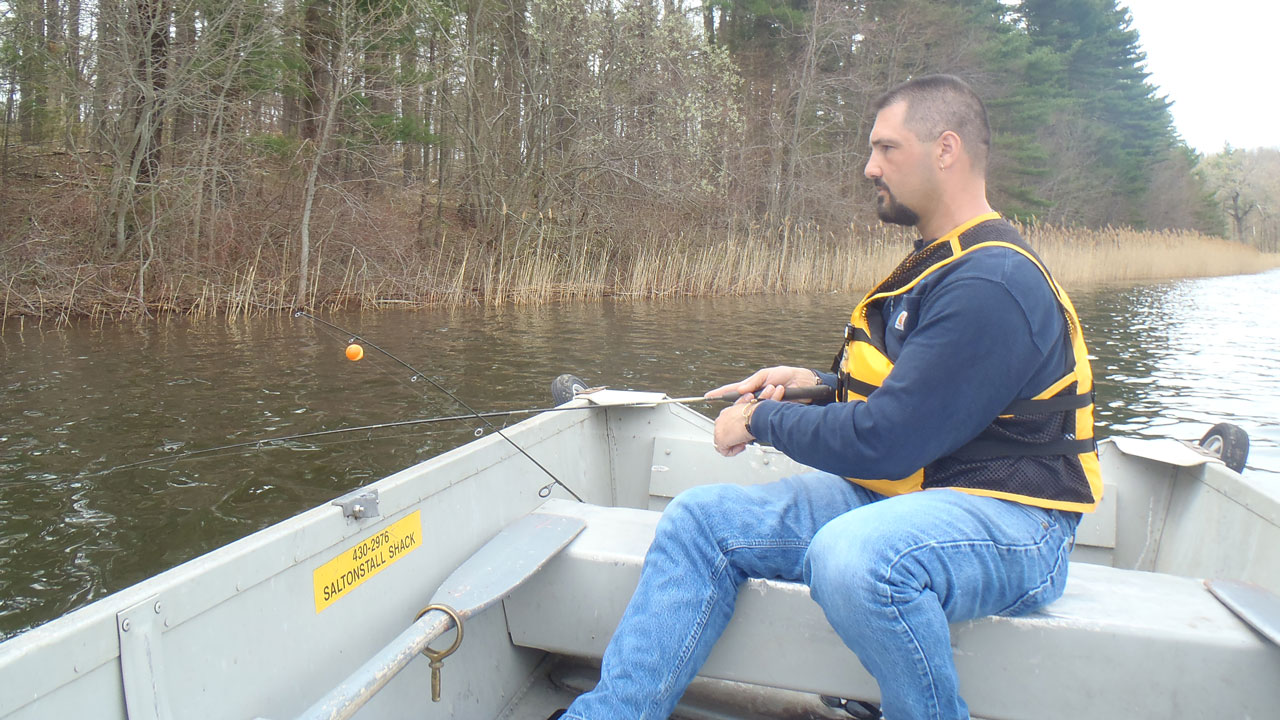 You've probably wondered about fishing that body of water just beyond New Haven when you drive over it on I-95. Learn the secrets of accessing and fishing Lake Saltonstall from Jeff Yale, Program Specialist for the South Central Connecticut Regional Water Authority, on Tuesday, April 17, at 7 p.m. at Port 5, 69 Brewster St., Bridgeport.
The talk, open to all, is hosted by the Nutmeg Chapter of Trout Unlimited. All are welcome, free of charge; pizza and beverages can be purchased.
Yale will talk about how anglers can get into the property, which only hosts a limited number of fishermen at any one time, and what species can be caught there. Nutmeg TU is planning a trip there for April 23.
Jeffrey Yale is a graduate of UMaine, Orono with a BS degree in Wildlife Ecology. A lifelong Connecticut resident and avid hunter and fisherman in our state, he has been with the Regional Water Authority for 16 years.