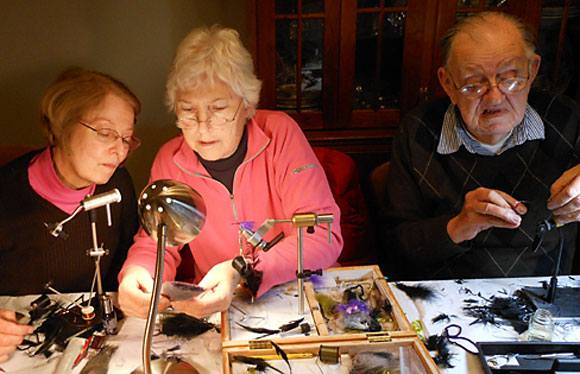 The Nutmeg TU fly tying group resumes meeting Thursday, Jan 15, at 7 p.m. at Chuck MacMath's home in Trumbull. Contact Chuck at cmacmath59@yahoo.com for additional information.
Beginning Jan.15 the fly tying group will meet on the first and third Thursdays of every month from 7-9 p.m.
The cost is $2 per session to cover the cost of materials.
All are welcome, beginners are encouraged to attend. Vises, tools and materials are available if needed.