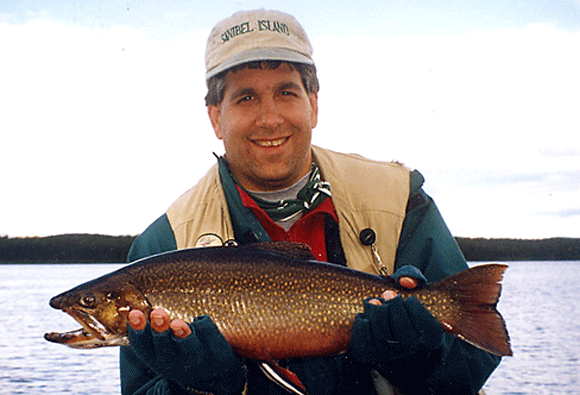 Maine guide and author Lou Zambello will travel to Connecticut Tuesday, March 18, to discuss "Tactics to Successfully Fly Fish each of the Northern New England Seasons" at the next meeting of the Nutmeg Chapter of Trout Unlimited.
The meeting will be held at 7 p.m. at Port 5 Naval Veterans, 69 Brewster St., in the Black Rock section of Bridgeport. Like all Nutmeg TU meetings, Zambello's talk is open to the public.
Zambello recently published a book, "Flyfishing Northern New England's Seasons," available at amazon.com.
Zambello has fly fished northern New England for more than 30 years and has been a registered Maine Guide for over 10 years, guiding primarily in the Rangeley area.
He worked at LL Bean for more than 14 years and got the opportunity to fish with and learn from a number of fly fishing legends, such as Dave Whitlock and Dick Talleur.
He has traveled throughout the United States and the world to pursue his passion including Labrador, Newfoundland, Russia, the Bahamas, the Southeast U.S., Southwest U.S., Montana, Idaho, Colorado, Wyoming, Utah and other destinations.
Lou writes a monthly column for the Maine Sportsman magazine and will soon appear in other fly fishing magazines.
He has several other book projects in the works including a how-to catch trophy brook trout book.
Lou has been fortunate enough to catch a number of salmonids exceeding 8 pounds, including brook trout, Atlantic salmon, brown trout, steelhead and rainbow trout.
Lou's wife, Lindsey, and their three children all fly fish.
More information about Lou Zambello can be found at http://www.mainelyflyfishing.com.
Information about Nutmeg TU Chapter 217 can be found at nutmegtrout.org.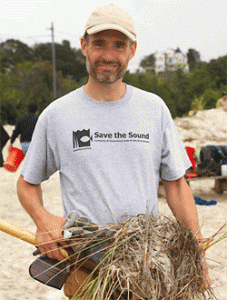 Nutmeg TU 217 will resume regular meetings Tuesday, Oct. 15, at 7 p.m. at Port 5 in Bridgeport.
Chris Cryder, Special Projects Coordinator  for Save the Sound, will discuss "The Forage Fish that Feed the Sound's Ecosystem."
Connecticut, Cryder said, is a leader in opening riverine habitat for migrating forage fish such as river herring and shad. To date, 43 fish ladders have been built (such as Save the Sound's latest on the Pequonnock) and 12 dams have been removed.
However, when the juvenile river herring that are born in Connecticut rivers and streams return to the ocean to mature, they are being incidentally caught and killed in great numbers in the commercial trawling industry for Atlantic herring. There are methods that can be employed to minimize the bycatch of river herring, but currently forage fish do not have adequate protections under the Magnuson-Stevens Act (MSA), the law that governs fisheries in U.S. Waters.
"We believe this needs to change," Cryder said.
Nutmeg TU members will learn about the status of forage fish in Connecticut, hear updates on restoration work on the Pequonnock River (and others), and hear how they can assist with strengthening the Magnuson-Stevens Act.
Chris Cryder has worked for Save the Sound, a program of the Connecticut Fund for the Environment, for the past seven years. He has managed habitat restoration and green infrastructure projects, and has coordinated land preservation and watershed planning initiatives. He coordinated the Pequonnock River Initiative in 2010-11, which resulted in the creation of an EPA watershed-based plan for the river.
Cryder has a biology degree from The Pennsylvania State University, and a master of health services administration from The George Washington University.
He resides in Old Saybrook.
A blog by Cryder can be found at http://greencitiesbluewaters.wordpress.com/2013/09/04/the-forage-fish-that-feed-the-sounds-ecosystem.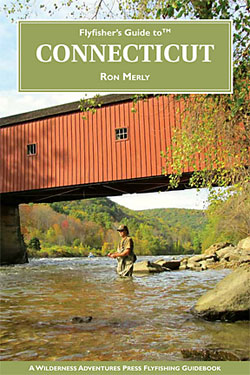 Nutmeg TU's Ron Merly will discuss his book, The Flyfisher's Guide to Connecticut, at the next regular chapter meeting Tuesday, Feb. 19, at 7 p.m.
The meeting will be held at Nutmeg's new home, Port 5 Naval Veterans, 69 Brewster St., Bridgeport. The hall is next to Fayerweather Yacht Club, The former site of regular Nutmeg TU meetings.
In addition to discussing his book, Merly said he will talk about "different streams people probably haven't fished or don't fish."
Merly has been fishing fresh and salt water around Connecticut for some 45 years.
The  Flyfisher's Guide to Connecticut includes more than 30 detailed maps showing every access point, state park, state forest, boat ramp, campsite, access road and bridge. Also included are hatch charts, detailed driving directions, as well as fly and tackle shops, accommodations, restaurants, and air service, plus where to find Atlantic salmon and sea-run trout, as well as head-to-toe coverage of the Housatonic and Farmington Rivers.
The book can be purchased at amazon.com.