The salmon fishing trip and cleanup with Mianus TU scheduled for Saturday, Nov. 17, has been canceled due to the weather forecast and high flows.
Trout will soon have a better home in the Mill River thanks to a conifer revetment project.
Volunteers from Nutmeg and Mianus TU joined others in the water to anchor last year's Christmas trees, donated by the Town of Stratford, along the banks to reshape the river.
Funds came through the Embrace A Stream program, a collaboration of Orvis and national TU, and local showings of the Fly Fishing Film Tour.
Work will continue, with continued removal of knotweed, planting of more native species, and another revetment with 2018 Christmas trees.
UPDATE: There will be no smallmouth fishing on Saturday, Aug. 18, due to water levels.
Instead, there will be a morning stream tour along the river showing where to park, the best fishing access areas, and tips and tactics to help you succeed in future bas outings.
The group will meet at 9 a.m. Saturday in the parking lot just north of 696 Kent Road in New Milford, meeting on this gravel road just past that address. (If you cross the Housatonic River and pass the Gaylordsville Fire Dept. on your right you've gone too far!)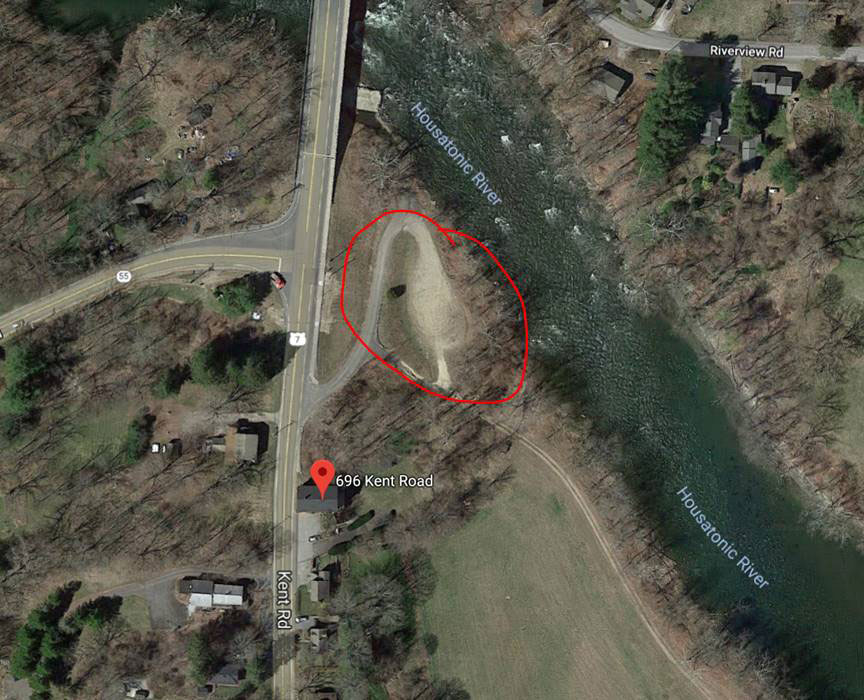 After fishing, you are welcome to join in a streamside lunch.
Visit mianustu.org to register so there is an accurate head count.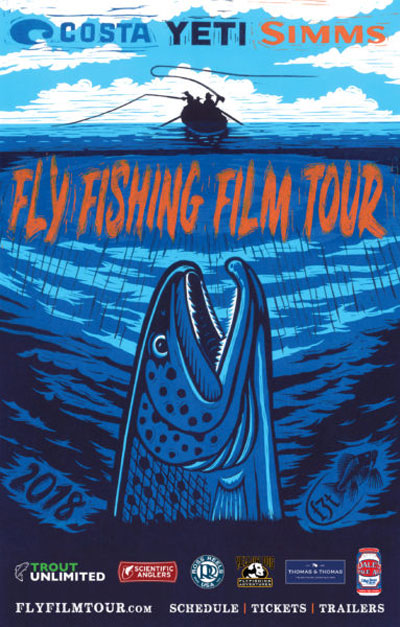 UPDATE: Some tickets are still available for tonight's showing of the Fly Fishing Film Tour at the Trumbull Marquis & BTX Theater.
Tickets can be purchased online for $25 (a $5 discount) until 2 p.m. by clicking here.
Tickets MAY also be available at the door, if any remain, at a cost of $30.
Doors will open at 6:15 p.m.
ORIGINAL POST: The Candlewood, Mianus and Nutmeg chapters of Trout Unlimited wii host two showings of the Fly Fishing Film Tour in the coming week, with proceeds supporting conservation projects and environmental education in Fairfield County.
The first showing will be held Friday, Feb. 2, at the Trumbull Marquis & BTX Theater. The the second will be Friday, Feb. 23, at the Stamford Majestic Theater. Doors open at 7 p.m. for each show. Tickets are $25 each online or $30 at the door.
Click here to buy tickets to the Feb. 2 showing in Trumbull.
Click here to buy tickets to the Feb. 23 showing in Stamford.
Last year's F3T in Trumbull sold out faster than organizers expected. In addition to fly angling movies on the big screen, the events include drinks, raffles and door prizes.
While tickets may be available at the door the night of the screening, we can't guarantee anything. Last year organizers had to turn away dozens of people.
Some films include graphic language and situations which may be inappropriate for younger viewers.
Trailers can be viewed at flyflimtour.com.