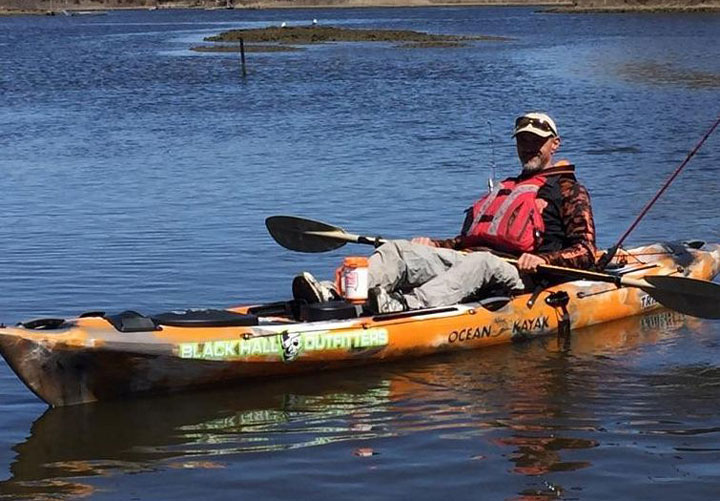 Every angler has seen that trout that's on the far side of water that's just too deep to wade, and just out of reach of the longest cast.
Kayaks have brought those trout, usually big ones, into reach for anglers who choose to use them, and members of the Nutmeg Chapter of Trout Unlimited will learn how at their next meeting Tuesday, April 18, at Port 5, 69 Brewster St., Bridgeport.
Guest speaker Jesse Roche will teach us how to get started in kayaking and how to use that to reach places we need to get to catch elusive trout.
Roche brings with him eight years of kayaking, as well as a lifetime on the water and outdoors. He comes from a nature -oriented family. From his grandfather, a forrester, and grandmother an Audubon Society member, to his parents, both always outdoors, and father, who worked for years in marine sciences. Instead of Disneyworld, Jesse's family spent summers in the wilderness of the Minnesota, on boundary waters in an Old Town canoe, and the White Mountains of New Hampshire. He wouldn't trade it for anything.
After 10 years as a radio personality on 97.7 WCTY FM, he now produces and hosts Fishing Today a weekly radio program on 1310 WICH AM in Norwich as well as a podcast on wich.com.
"It's basically NPR for fishing," Roche said. "I try to be information and news-oriented. It's a lot of fun because both myself and the listener can learn new things about fishing every week."
Jesse is also involved with the New England Fishery Management Council, serving his first term as a recreational fishing panelist. There he and other representatives from our New England states set up the framework for new fishery regulations.
"I am very conservation oriented. Preserving our fishery means a lot to me," Roche said. "I look forward to spreading that philosophy as a member of the Black Hall Outfitters Fishing team"
The meeting will also feature a look at opening day weekend and Nutmeg's Trumbull stream cleanup, and plans for an April 29 planting along the Mill River at the Fairfield-Easton border on Congress Street.
Those who plan to fish TMAs while special regulation areas are the only water open to fishing will need a 2017 license. Click here to purchase directly from the state.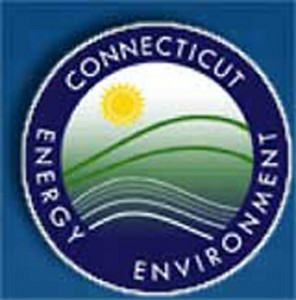 Bill Hyatt, director of the Bureau of Natural Resources, and Peter Aarrestad, director of Fisheries after the Inland and Marine divisions were merged, recently visited the Connecticut Council of Trout Unlimited with an update on the finances of fishing in Connecticut. Click here to watch an edited version as broadcast on Yankee Fisherman on the HAN Network. Click here to watch an unedited version of the hour-long presentation.
In addition to clearing up a common myth about license fees (they are not being "raided" by the state), topics include:
Budget cuts;
Steps taken to provide services with less;
Where does the money that supports DEEP programs comes from?
How many anglers are buying fishing licenses?
Will anglers soon need to buy trout and salmon stamps?
What is the status of regulation changes affecting the Mill River in Fairfield?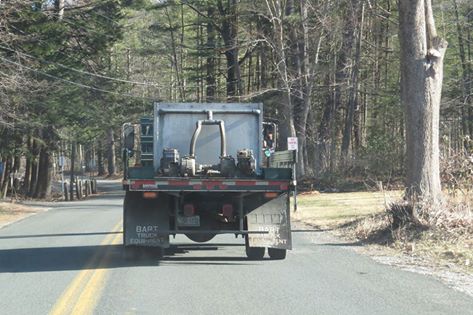 New trout have been placed in local as the Connecticut Department of Energy and Environmental Protection has begun stockingTrout Management Areas.
The Mill and Mianus rivers were stocked March 7. On March 3the fly fishing only area on the Saugatuck River in Westport
"While this weekend is looking pretty cold, plan to have "trout fever" at least one day next week when temperatures rebound a bit," the DEEP posted on the Connecticut Fish and Wildlife feed on Facebook, where stocking updates are posted daily.
Waters other than Trout Management Areas are closed to fishing until opening day on Saturday, April 8.
Anglers will require a 2017 fishing license. Click here for information.
Anglers and conservationists will get an update on local conservation efforts and learn an early-season fly they can tie at the next regular meeting of the Nutmeg Chapter of Trout Unlimited, on Tuesday, Feb. 21, at 7 p.m. at Port 5, 69 Brewster Street, Bridgeport.
Immediate Nutmeg TU past President Charles Petruccelli will demonstrate how to tie hackle-less flies that have proven effective in the early spring on local streams, such as elk hair caddis, comparaduns and "The Usual." This will tie into another presentation that will soon be announced.
The chapter will also meet Brian Carey, conservation director for the town of Fairfield, and Lynn Shavinsky, president of the Mill River Wetland Committee.
Carey, appointed May 1, 2015, replaced retired Conservation Director Tom Steinke, who had served the town for about 43 years.
Carey had previously served as conservation superintendent for the town of Stratford for seven years. He was instrumental in the 35-acre Long Beach West Barrier Beach Restoration Project, which was awarded the Coastal America Partnership Award by President Obama in May 2012.
Carey is a lifelong resident of Fairfield, where he currently lives with his wife, Maura Brennan Carey, and their two children. Carey is a graduate of Fairfield College Preparatory School and Virginia Tech, where he earned a bachelor of science degree in natural resource management.
The Mill River Wetland Committee, which celebrated its 50th anniversary in 2016, has promoted protection of open space along the Mill River in Fairfield, mainly through use of the Perry's Mill Pond River Laboratory Area on Sturges Road for guided science education about watersheds.
Concern for the environmental future prompted the launching of River-Lab, a hands-on program of environmental science study that includes all students in grades three through six with the Fairfield public and parochial schools as an established part of their curriculum. More than 100,000 students have participated in this volunteer-led program through the years.
MRWC and River-Lab have utilized volunteers to educate and engage the community about environmental education for generations. The River-Lab program, just last year, trained 400 adults to lead study trips. Several those guides had gone through the program themselves as students.
Nutmeg TU meetings are open to the public free of charge; pizza and a cash bar are available.
The Nutmeg Chapter of Trout Unlimited 217 encompasses Fairfield, Westport, Weston, Easton, Redding, Trumbull, Monroe, Bridgeport, Stratford, Milford, and Shelton. Its mission is to conserve, protect and restore coldwater fisheries and their watersheds, particularly in local rivers such as the Saugatuck, Mill, Aspetuck, Pequonnock, and Farmill. More information may be found at nutmegtrout.org.