Local volunteers cleaned the Saugatuck River Saturday, Sept. 16 as part of Ocean Conservancy's International Coastal Cleanup.
Participants in the cleanup, sponsored by the North American Marine Environment Protection Association (NAMEPA), met at Patagonia in Westport (a supporter of Nutmeg TU's activities) for a pep rally and safety instructions before making the short walk to the river to begin their cleanup.
During the hour of combing the banks of the Saugatuck River, 115 volunteers picked up more than 100 pounds of marine debris. Using the "Clean Swell" app to track the type and amount of debris collected, the volunteers logged more than 500 cigarette butts and 300 pieces of plastic as well as paper, food, food wrappers, cans, and an old street sign.
The husband-and-wife team of Richard and Margaret Hyman of Weston led a group of local high school students.
Click here to read coverage in The Weston Forum.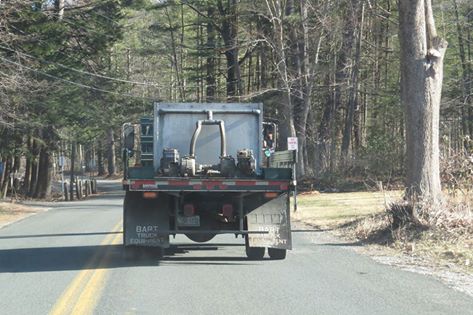 New trout have been placed in local as the Connecticut Department of Energy and Environmental Protection has begun stockingTrout Management Areas.
The Mill and Mianus rivers were stocked March 7. On March 3the fly fishing only area on the Saugatuck River in Westport
"While this weekend is looking pretty cold, plan to have "trout fever" at least one day next week when temperatures rebound a bit," the DEEP posted on the Connecticut Fish and Wildlife feed on Facebook, where stocking updates are posted daily.
Waters other than Trout Management Areas are closed to fishing until opening day on Saturday, April 8.
Anglers will require a 2017 fishing license. Click here for information.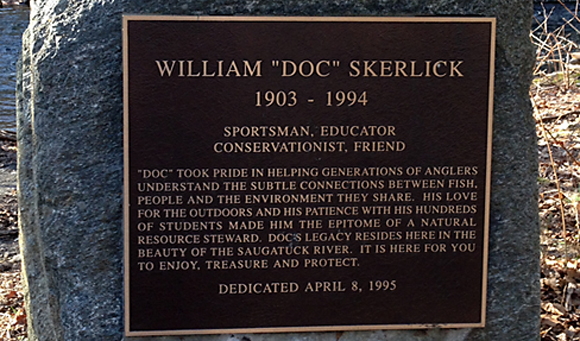 Nutmeg TU will hold a fishing meet-up Saturday, April 18, from 10 a.m. to 3 p.m. in the Doc Skerlick Fly Fishing Area on the Saugatuck River, along Ford Road in Westport.
For information contact Cheryl Groesbeck, cherylgroesbeck@gmail.com or 203-414-6245.