UPDATE: There will be no smallmouth fishing on Saturday, Aug. 18, due to water levels.
Instead, there will be a morning stream tour along the river showing where to park, the best fishing access areas, and tips and tactics to help you succeed in future bas outings.
The group will meet at 9 a.m. Saturday in the parking lot just north of 696 Kent Road in New Milford, meeting on this gravel road just past that address. (If you cross the Housatonic River and pass the Gaylordsville Fire Dept. on your right you've gone too far!)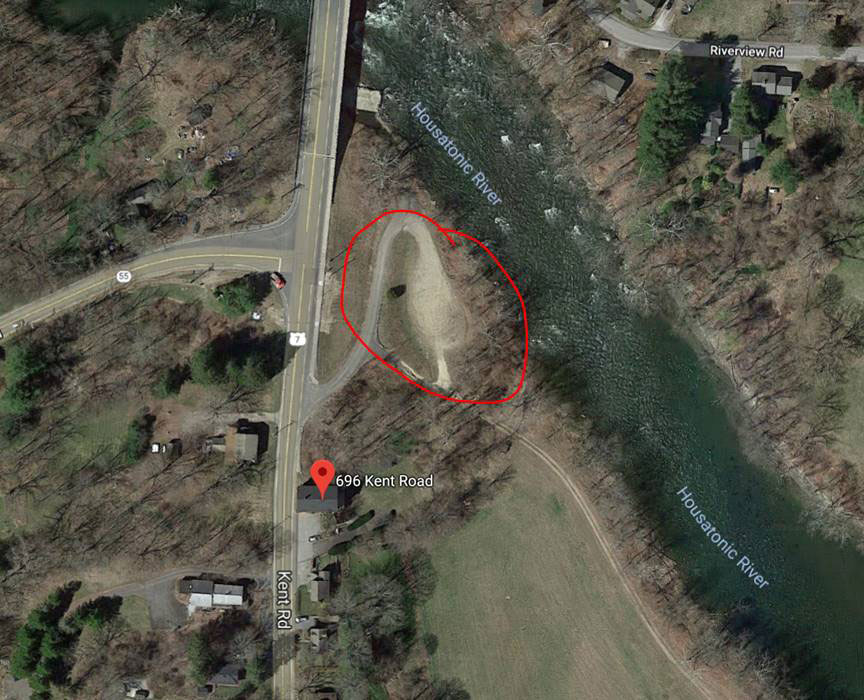 After fishing, you are welcome to join in a streamside lunch.
Visit mianustu.org to register so there is an accurate head count.