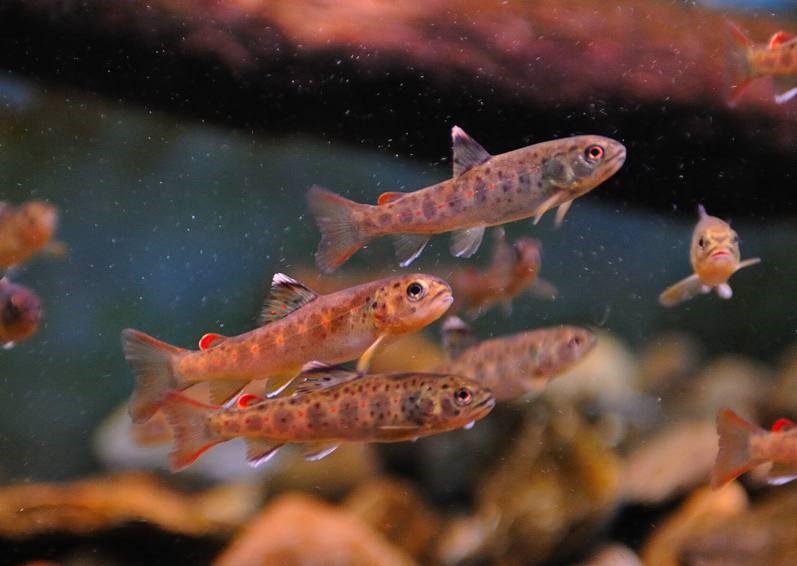 The operation of Connecticut's fish hatcheries, which support Trout in the Classroom, Salmon in Schools and stocking programs, are again threatened by the state's budget crisis.
This time its not direct cuts put the hatcheries in jeopardy, but a hiring freeze that is preventing the Department of Energy and Environmental Protection from replacing not only employees being laid off by the state, but additional employees who plan voluntary departures. These employees, other than some benefits, are paid for by hunting and fishing license fees and by taxes on hunting and fishing gear.
Click here to read a letter to Connecticut anglers.
Anglers and conservationists need to reach out to legislators to speak out for adequate staffing levels at Connecticut's hatcheries. The attached fact sheet contains information that legislators need to hear from their constituents who hunt or fish. Click here to find out who represents you in the state Senate and the General Assembly.
Gov. Dannel P. Malloy can be reached at the Office of the Governor, State Capitol, 210 Capital Ave., Hartford, CT 06106. The phone number is 860-566-4840, and an email can be sent to Gov. Malloy by clicking here.
The budget proposed by Gov. Dannel P. Malloy would eliminate the Council for Environmental Quality, close the Kensington Hatchery and end the state's pheasant stocking program.
The spending plan must still be approved by the state legislature.
Click here to read more.