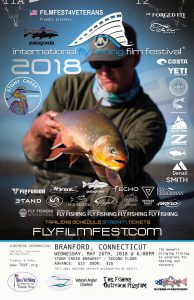 The International Fly Fishing Film Festival will come to Stony Creek Brewery in Branford Wednesday, May 16, to benefit four organizations that help veterans through fishing.
Doors open at 5:30 p.m. The film begins at 6:30 p.m.
Hosted by Take a Vet Fishing, the screening also benefits Rivers of Recovery, Veteran Angler Charters and The Fishing Outreach Program.
Tickets are $15 in advance, available here. If tickets remain, they can be purchased at the door for $18.
Click here to watch organizers Sean Callinan and Ray Luhn discuss the event on Yankee Fisherman on the HAN Network, hosted by John Kovach of Nutmeg TU.
For more information, please contact event organizer at info@flyfilmfest.com.
Connecticut-based fly reel company 3-TAND and the Yale Fly Fishing Club will present the International Fly Fishing Film Festival (IF4) Friday, May 20, at the Whitney Humanities Center at Yale University.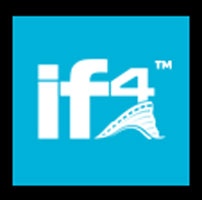 Doors open at 6 p.m., films begin at 7.
lm begins AT 7:00 PM.
Hosted By: Yale Fly Fishing Club
Tickets can be purchased online for $18 in advance or at the door for $20 (credit card only at the door).
The Yale FFC is a non-profit organization. All profits will be split equally between two non-profit organizations: Rivers of Recovery and Take a Vet Fishing (of CT). The goal is not only to help these two organizations, but to create a greater level of interest in this sport and help publicize the code of ethics that support our fisheries.
More information can be found at this Facebook page.