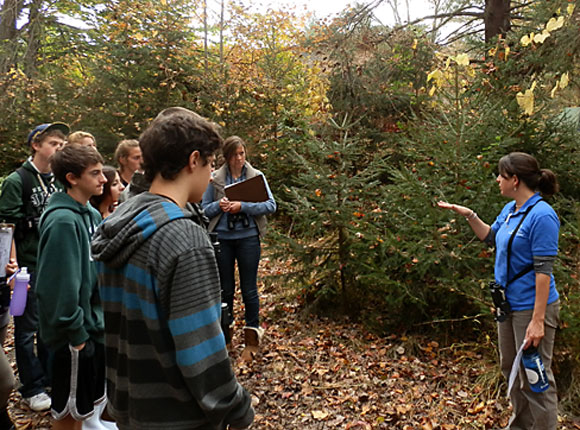 The Connecticut Audubon Society's Larsen Sanctuary in Fairfield is hiring teacher-naturalists for its new flagship education program, "Science In Nature."
The program provides K-12 students outdoor, hands-on, inquiry-based education experiences which are fully integrated into their curriculum. The goal is to help create a deeper, long-term commitment to conservation, as well as contribute to the health and academic success of our state's children.
The new program explores four habitat types: woodland, freshwater marsh, meadow and pond. During each visit students investigate the habitat types in the context of weather/climate, geology and adaptations.
"Teachers whose students have participated in the program have loved what CAS offers." said Nelson North, Connecticut Audubon Society's director of Fairfield operations.
Teacher-naturalists are responsible for teaching outdoor and classroom natural science programs to a variety of audiences, from early learners to adults. Applicants with a minimum of one year teaching experience with proven skills teaching in formal and/or informal settings may apply.
To learn more or for further details about the program, visit the job Opportunities page at ctaudubon.org, or contact Education Director Michelle Eckman by email  or at 203 259-6305, ext. 107.