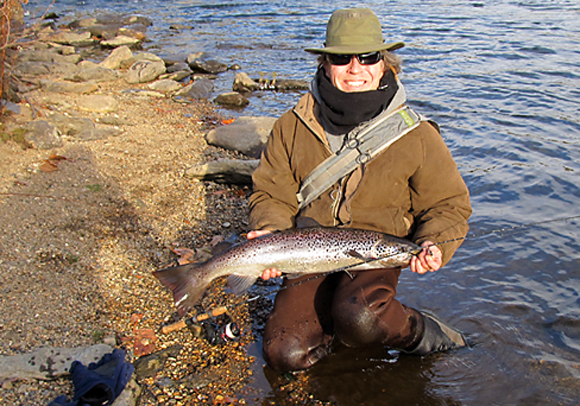 There are still a lot of striped bass around the area and anglers are doing well in the lower Housatonic with them. Some Atlantic Salmon have moved down into the Housatonic from the Naugatuck and there have been salmon caught from the Derby Dam down past O'Sullivan's Island.
The warmer weather had the BWOs hatching hard on the Housatonic in Cornwall over the past weekend. The fish weren't rising but were gorging on nymphs. We had good luck both fly and spin fishing. The recent rain should again increase water levels in the smaller streams.
The Farmington continues to fish well. The bite is very inconsistent and yet, if you hit it on the right day, the fish will be feeding hard to prepare for winter.
The Naugatuck River has been running low making the salmon fishing difficult, yet again, the recent rain should have that river in good shape. If you haven't seen the completed Tingue Dam Bypass in Seymour, I suggest you check it out. It was a massive undertaking which has now opened the passage for anadromous fish to travel from Long Island Sound all the way to Thomaston. Make sure you stay on the west side of the dam as the east side is within 100 feet of the fishway. No fishing is allowed within 100 feet of any fishway or bypass in Connecticut. The salmon pictured here is a 32-inch hen salmon which was caught below the dam on the west side this past Saturday.
Tight, light lines, Ron Merly