Connecticut-based fly reel company 3-TAND and the Yale Fly Fishing Club will present the International Fly Fishing Film Festival (IF4) Friday, May 20, at the Whitney Humanities Center at Yale University.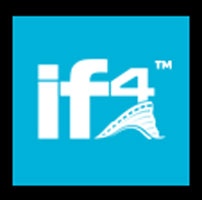 Doors open at 6 p.m., films begin at 7.
lm begins AT 7:00 PM.
Hosted By: Yale Fly Fishing Club
Tickets can be purchased online for $18 in advance or at the door for $20 (credit card only at the door).
The Yale FFC is a non-profit organization. All profits will be split equally between two non-profit organizations: Rivers of Recovery and Take a Vet Fishing (of CT). The goal is not only to help these two organizations, but to create a greater level of interest in this sport and help publicize the code of ethics that support our fisheries.
More information can be found at this Facebook page.