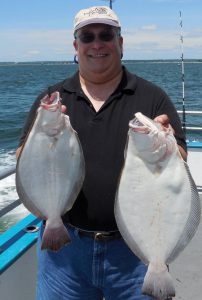 If you ever wanted to peek below the surface of the water and get a photo or video of fish in their natural state this month's Nutmeg Trout presentation is for you.  Nutmeg Trout Co-President Jerry Goldstein, will be presenting his well-received Underwater Photography presentation at the November 15 Nutmeg Trout meeting.  Using relatively inexpensive digital extreme underwater cameras that can be fully outfitted for about $150.00 you can take awesome underwater pictures and videos, bringing home your fishing experience.
While Goldstein has only been fishing a few years, he has taken to it avidly.  Goldstein enjoys fly and spin fishing for bass, salt water fishing on the Long Island Sound, angler kayaking in many of Connecticut lakes and rivers, and travels all over the state fly fishing.  When he is not fishing, or spending time with his family, Goldstein runs a successful law practice out of Shelton, CT.  For over 28 years Goldstein has been protecting the rights of his clients in the Connecticut courts.  In his spare time, he also enjoys computers, music, and, mostly, being with his wife and son.
Along with the Underwater Photography presentation Goldstein is also giving a short presentation on Outfitting Yourself to Fly Fish & Angler Kayak Inexpensively.  Like any hobby fly fishing's and kayaking's costs can add up.  You can go out and buy a $400 to $1,000 fishing rod but, if you are just taking on the hobby or wanting to introduce a friend or family member, that price may be way too steep.  Goldstein will be teaching those attending how to find cost effective alternatives to the big price tagged fishing gear.
Kayaking adds an extra dimension to fishing that allows you to venture far beyond where waders let you venture.  You can spend thousands outfitting yourself for kayak fishing or find out what inexpensive alternatives are out there by coming to this presentation on Tuesday November 15, 2017 at 7 pm at Port 5 Navel Veterans Hall, 69 Brewster Street, Bridgeport, CT.  Pizza will be sold along with a cash bar.  Bring a friend and share the fun.
Tags:
general meeting
,
Photography