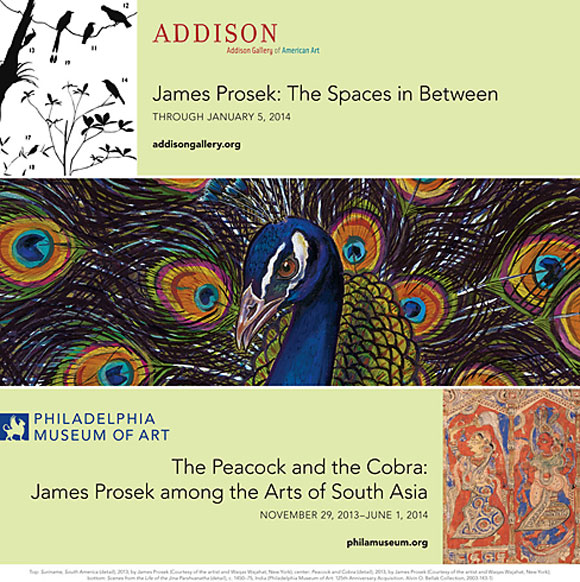 Artist and Nutmeg TU member and supporter James Prosek will be part of a number of major shows in coming months.
"Teaming with Nature: James Prosek" is open in The Forrest E. Mars, Sr. Exhibit Hall at the National Sporting Library & Museum in Middleburg, Va., through Jan. 30.
"Wondrous Strange," featuring much of Prosek's recently closed exhibit at the Addison Gallery of American Art, opens at the New Britain Museum of American Art Feb. 22 and is on exhibit through June 8. The opening reception will be held Feb. 22.
"The Peacock and the Cobra: James Prosek" continues among the "Arts of South Asia" in Wood Gallery 227 at the Philadelphia Museum of Art until April.
Works by Prosek are also on display at the Trafo Contemporary Art Museum in Budapest through Jan. 26.
Information can be found at troutsite.com.
Tags:
James Prosek