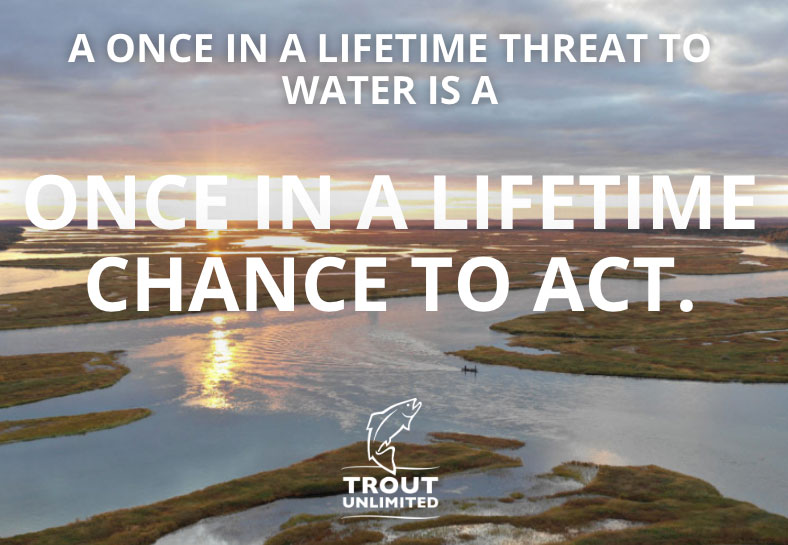 Through the standup.tu.org website, national Trout Unlimited keeps its members up to date on conservation issues and provides an easy way for members to voice their opinion, putting them directly in touch with their elected representatives.
Current issues include the threat to Bristol Bay in Alaska, posed by the Pebble Mine, and the threats facing the Clean Water Act. By clicking on standup.tu.org, in just moments anyone can weigh in.
Comment on the Pebble Mine can be submitted through May 30.
Watch our website and newsletter for a link to standup.tu.org as a new permanent fixture, allowing Nutmeg members to follow national issues with a simple click.