Rick Jacobson has been chosen as the next Bureau Chief for Natural Resources at DEEP. Rick takes over for Bill Hyatt, who retired in October.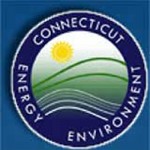 Rick brings 37 years of natural resources management experience to the role of Bureau Chief. His entire professional career has been in public service and conservation. As the Director of Wildlife, and former Assistant Director of Inland Fisheries at DEEP, he has experience in the application of management principles in inland and marine fisheries, forestry, and wildlife conservation. Rick has a strong foundation in strategic planning, and leading scientific and professional staff.
He has a long track record of collaborating successfully with partners locally, regionally and nationally on complex natural resource conservation challenges. For example, he has played a key role in implementing the NE Cottontail initiative with five of the six New England states and New York, working closely with the federal government conservation agencies, academics, and DEEP staff to create explicit measurable objectives for the restoration of NE Cottontail.
He will officially assume this new role beginning January 4, 2019. The DEEP plans to post the Director of Wildlife position as soon as necessary approvals are obtained.