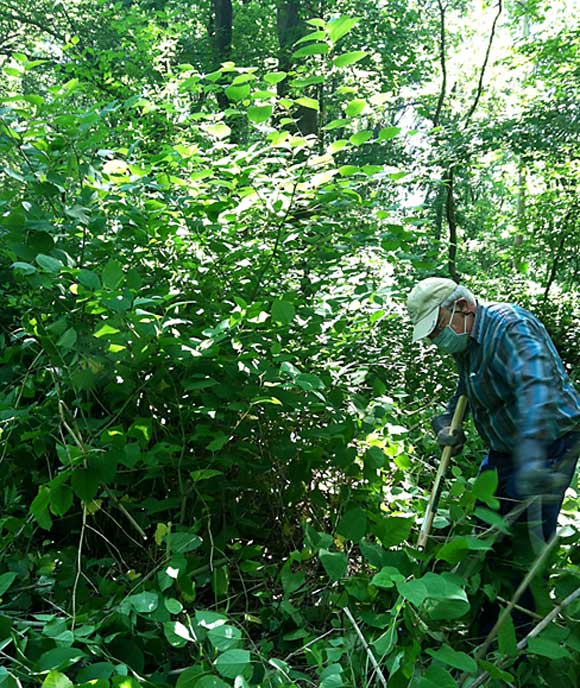 Nutmeg TU members took to the woods over the past week to begin the removal of invasive Japanese Knotweed from land between Congress Street and the Mill River.
Tuesday, President Charles Petruccelli and Vice President Bob Campbell ventured in to make the initial cuts and determine the scope of the project.
Saturday Mike Abramowitz answered the call for volunteers and join John Kovach. The two cut down most of the largest bank of knotweed closest to where the river passes under Congress Street.
Sunday Campbell and Kovach bagged much of the cuttings during a 3-hour period. Some remains to be bagged, but 14 42-gallon bags of knotweed await pickup by the Town of Fairfield.
Tags:
Congress Street
,
Japanese Knotweed
,
Mill River